Moneysupermarket are running a £50 challenge to go on a road trip and write a blog about it. My first thought when seeing the challenge was 'I want to go on a road trip', the second was remembering that I am housebound, so I passed on the challenge. That night though the famous quote came to mind, 'life isn't about the destination but the journey that gets you there'.
My ideal road trip would be to the coast, down to Worthing and see the sea, or up to Norfolk which holds so many happy childhood memories, however I had an appointment up in London and London is a pretty cool place!
I spent a while thinking of how I could turn a hospital appointment into a road trip, then Mum, Dad and I set off.
My appointment was over lunch time, we normally would just skip lunch and hope Mum doesn't have a hypo but as this was a road trip we packed a picnic in cool bags. The best part of the picnic was the ice locks as it was such a hot day, I ended up cuddling them!
We went right through the centre of London and did plenty of sight seeing from the car, it was such a beautiful day and it seemed like the whole of London was sparkling.
First the Houses of Parliament and London Bridge. We reminisced about the time we went there for lunch, we were invited to an award ceremony and served fish and chips for lunch. I think we accidentally went to a fairy tea party though, look at the size of our fish and chips!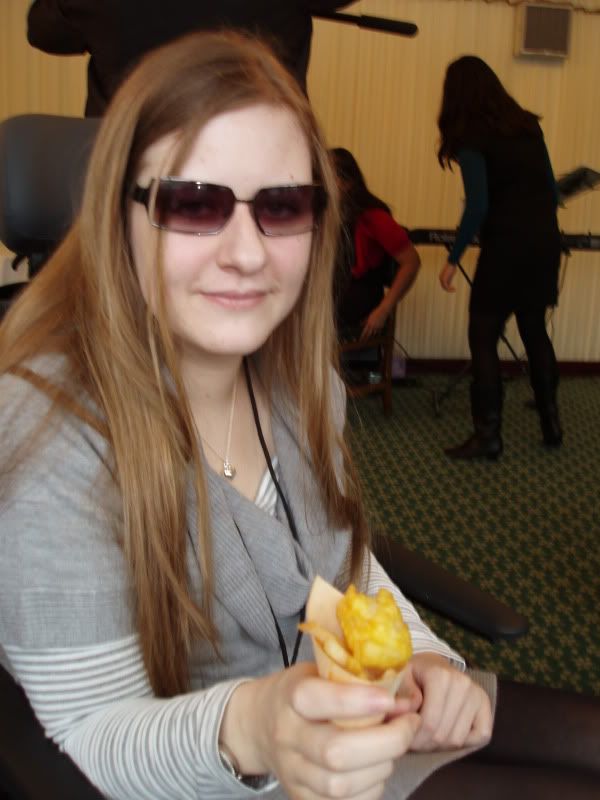 Houses of Parliament on our road trip
Big Ben (or to give it its correct name, St Stephens)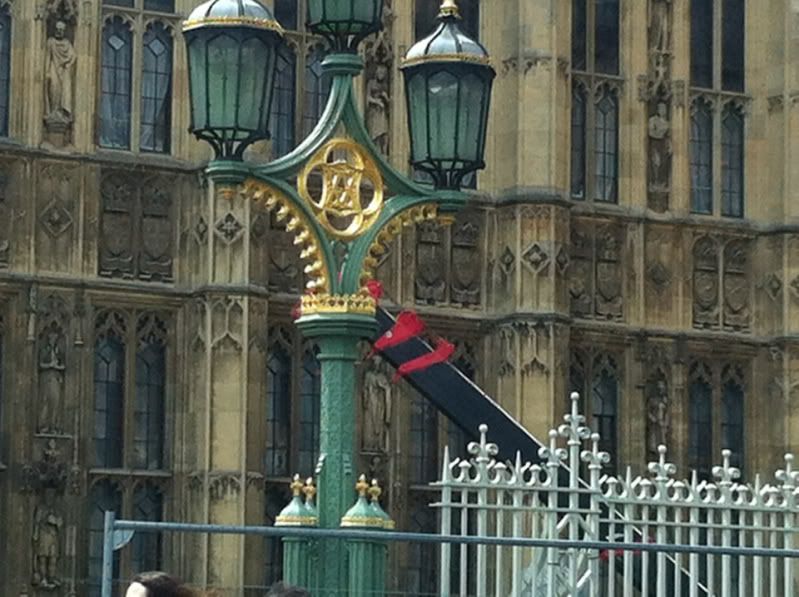 I love all the detailed lampposts in London
We saw various statues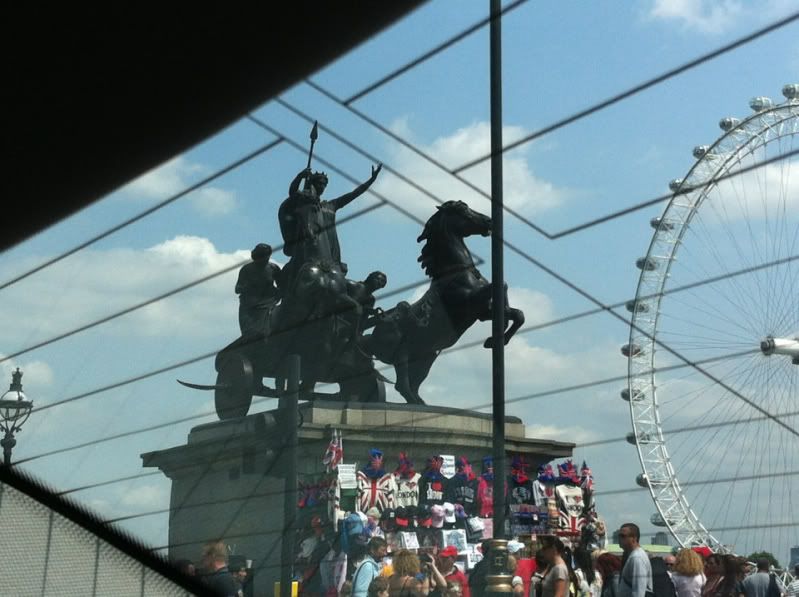 Of course the London Eye, it was such a beautiful day the people on it must of had stunning views but surely would be roasting in the glass capsules.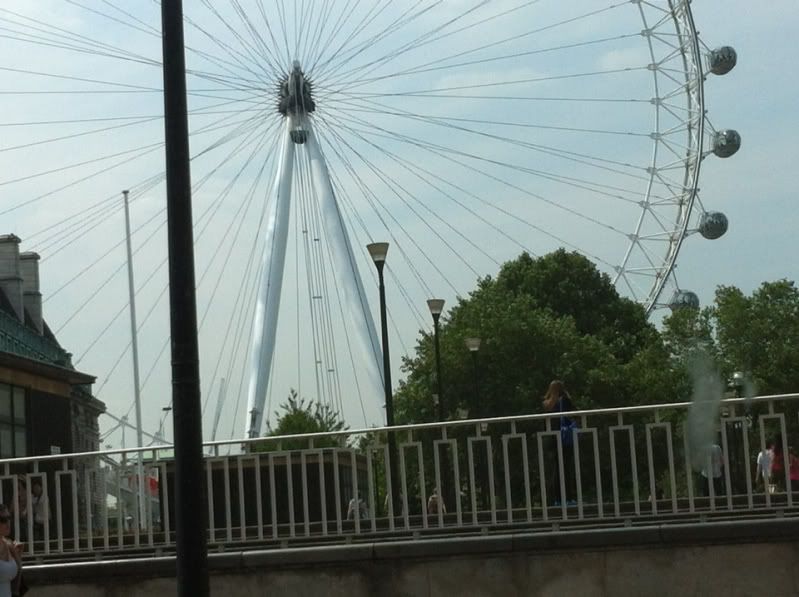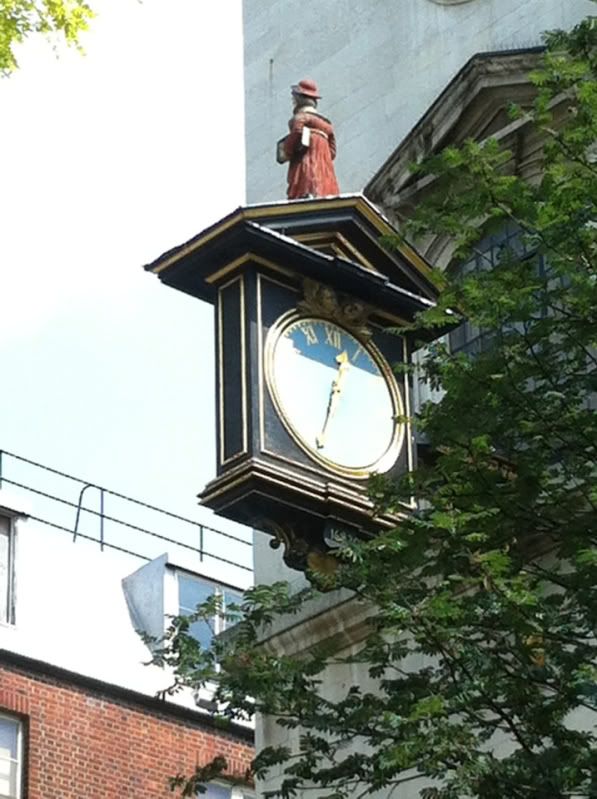 I really like all the hidden little gardens London houses yet I've never really noticed them before, I was surprised as to how many can be seen from the car or at least ones you can catch a glimpse of while passing. This had a lovely looking garden under this clock.
We got to the hospital and I have to say even the hospital looked fantastic and the blue glass was glinting in the sunlight.
After my appointment we took a slightly longer trip home than we would of done had this not been a road trip. Both my parents used to work in London and my Dad still does. They showed me the buildings where they both worked, the place my Dad recently had an interview, pointed out where I had watched The Lord Mayors parade as a child, where my Dad currently works and even the boat which they had lunch on recently. It was lovely hearing their memories and seeing the places rather than them being just a name.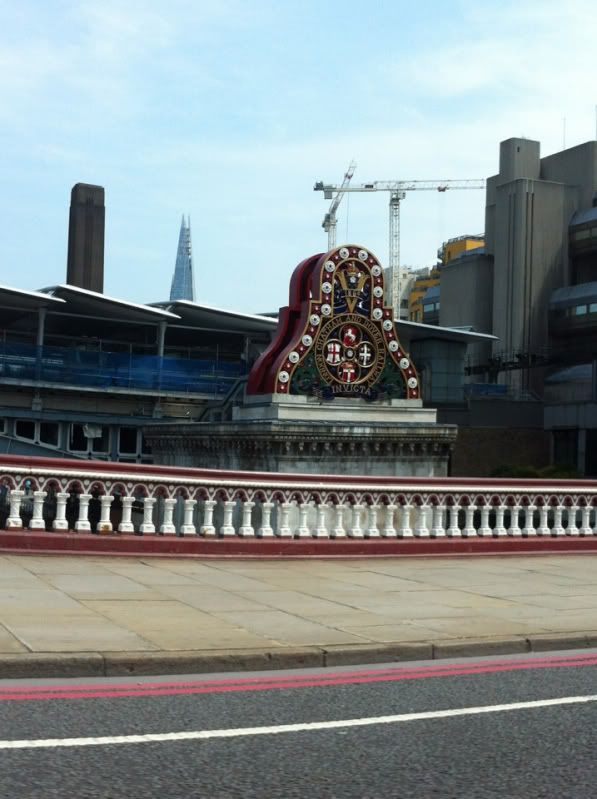 For most of the time in London we could see the new tallest building- The Shard. Are we the only ones who think it looks unfinished? Like the builders forgot to fill in the top part!
We saw where the Great Fire of London started (Pudding Lane). It's one of my favourite things about London, so much history and culture juxtaposed against modern day buildings. Somehow planners have managed to make it all fit together. There is so much to see within a short distance of each other and seeing it from the road was different from my past London visits.
On our way out of London we stopped at Mcdonalds. Just before I became housebound they brought out Mcflurries and I had one, why did I have to discover these heavenly ice creams just before becoming bedbound? I just adore them, more so than any other ice cream. I always go for the Smarite one as I love how crunchy it is but this time was contemplating trying a different one, no pun intended but I was thinking of trying a Crunchie one. While debating with myself I remembered we are on a road trip, why only have one just because its the social norm? I would never think to order 2 ice creams at the same time but that's exactly what I did and I loved it! Felt a bit naughty having 2 but my goodness they were nice! We sat in the car with the windows down, eating our Mcflurries and watching the world go by before returning home.
Who knew appointments could actually be enjoyable if you approach them from a different view point? Oh and to make the day even better, I don't have the horrible condition they thought I did!