I've not been blogging much as I've been in hospital for a little bit and it doesn't leave much energy for writing.
I come to this hospital a couple of times a year and nearly always have the same room. It has cream walls and pastel curtains and while it doesn't scream 'hospital' it also doesn't scream 'Vikki' so I like to make it my own.
Last year I had a very bad relapse and was stuck here for 3 months, lots of people kindly sent me cards which we pegged to the curtains. It started off with staff pinching a couple of pegs every time they went to the laundry but after a while we would of caused a peg shortage so Mum brought me pegs just for the job. I was very honoured, look at my amazing room.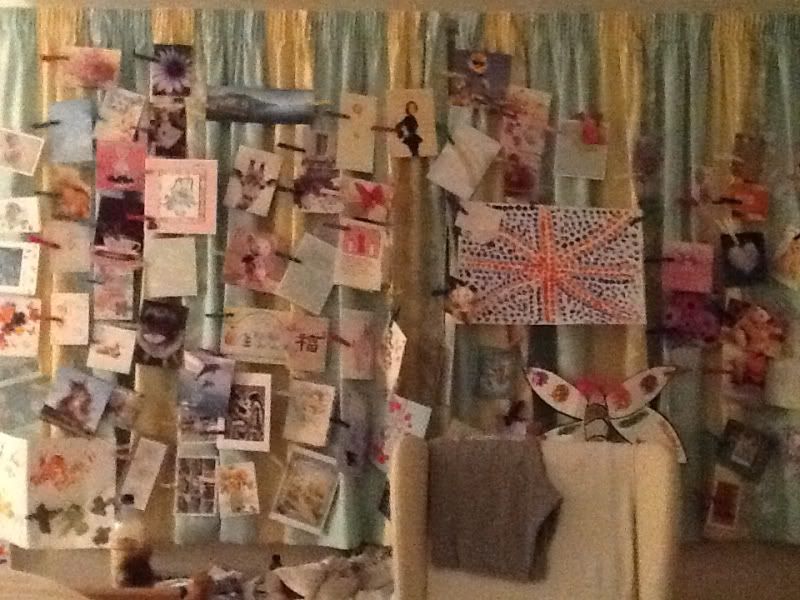 Things like stickers added to objects makes it more 'me' too, last time I was sent these great Boffle toppers and I added one to the fan.
I won an amazing prize recently after nominating someone for 'crafters who care' in Crafts Beautiful, I was blown away by what arrived, what a stash! It's all from
Paper Cellar
and I love it all! I adore craft stuff and could spend hours just looking at it and I could add this to my little stash in my cupboard or I could use it to make some people happy.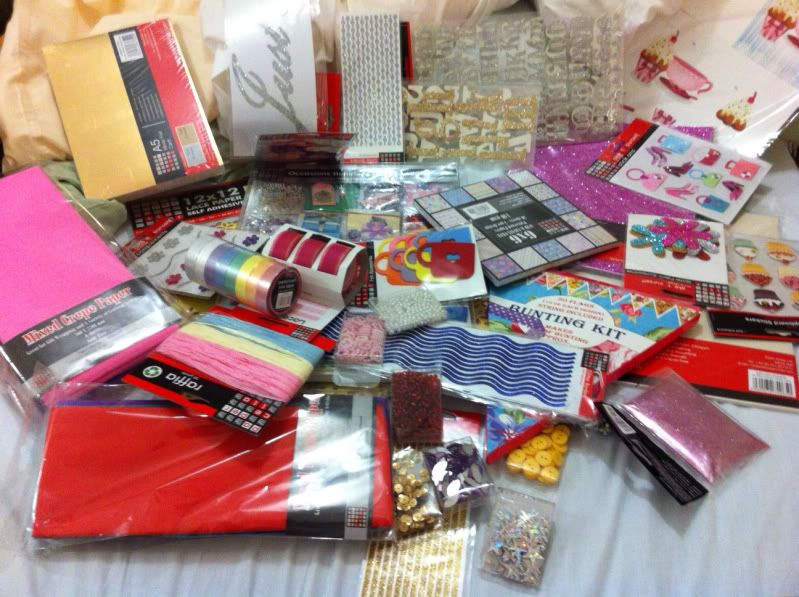 There was a great bunting kit with 5 floral pictures but are double sided with different patterns so you have to decide which are your favourite and then simply string them with the gold thread provided. It makes around 10 meters of them and my room here is small. I decided to make a smaller one which a care assistant is going to give to a very long term patient to decorate her room with. I also wanted to do a card but I don't have any glue. That wasn't a problem though after remembering the beautiful ombre colour projects I keep seeing online. In my amazing prize stash was lovely pearlised card and
pearl tapes
in different colours and the range of colours made me think of ombre. I simply added them as stripes in rainbow order, I am hopeless at doing anything straight but its the thought that counts! It left a space at the bottom and I would of used sparkly letters to put the persons name but due to patient confidentiality I did 'Hello' instead. I was rather chuffed with the end result.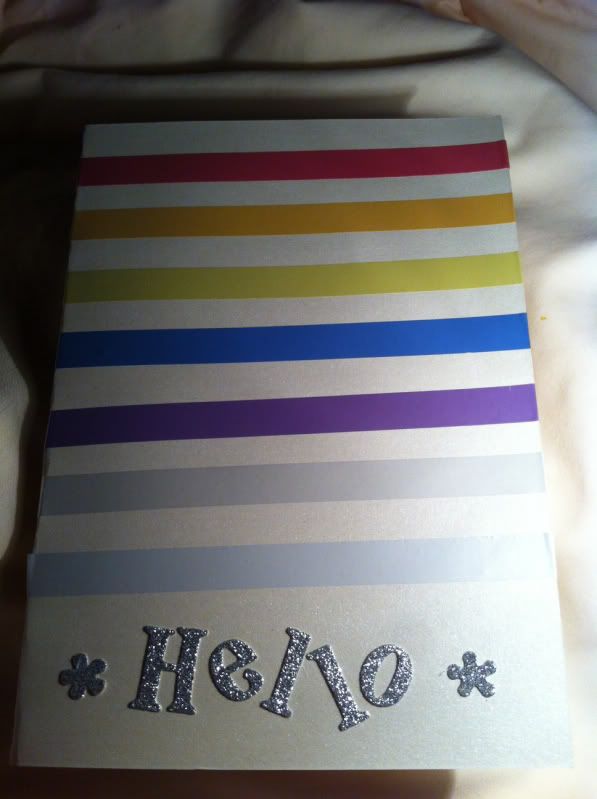 I looked at the bunting and thought that if I was at home I would tie some ribbon around it but then remembered in the amazing prize stash there was tissue paper and 3 colours of raffia. Again I was pleased with the outcome.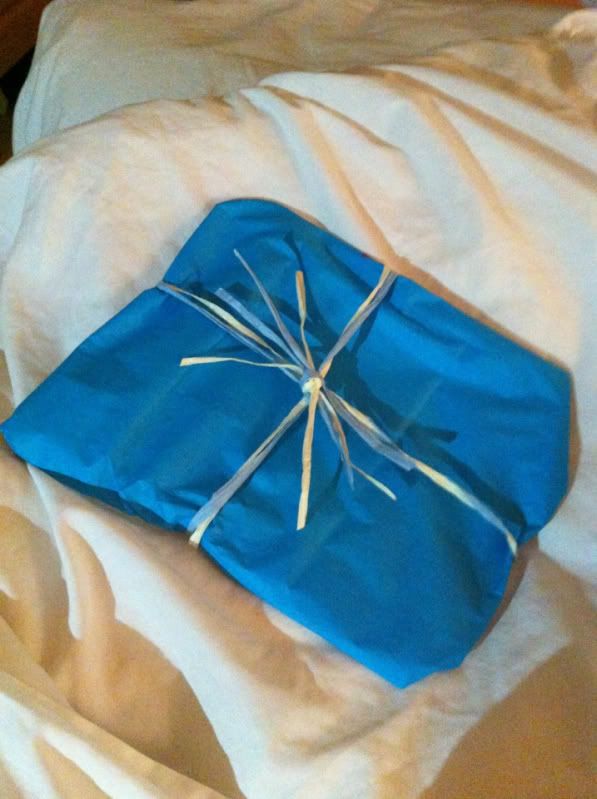 Today I and another care assistant who shares my love for all things craft were looking at the items in more detail. I fell in love with some self adhesive 12 by 12 cut out designs. 2 butterfly ones in yellow and purple and 2 flowery ones. The carer suggested they would look nice on a window and she's right :) My windows are blacked out so no point in my room but the butterflies are pegged up but after I leave they are going to be added to some of the younger patients windows (we are all young, average age here seems about 90. I swear the first time I was here people kept asking about schooling, its not that I look really young I just do in comparison!). The 2 flowers designs are being added to some older ladies windows today, they should look nice both on the window and the light patterns they will create on the wall :)