Once a year I have a day out of bed, just the one and it knocks me back for months. I plan to share more about this annual day at a later point but today I entered a competition and crossed my fingers I would be lucky which inspired me to blog today. Winning is always a fantastic feeling, no matter how big or small the prize (although I'm yet to experience winning the lottery or an ITV competition!), I always remember the junior school Christmas fair where I won a giant teddy on a guess the name stall, a giant cuddly toy and also tickets to a local vineyard all in one day. I was on cloud 9 and felt like the luckiest girl in the world. This memory is why I hold the dodgiest raffle in the country....
At a party for seriously ill children we hold a huge raffle, tons of prizes from hand knitted rag dolls to bubble bath and everything inbetween. The families buy tickets (only £1 a strip) and volunteers do too and tend to slip their tickets into the kids pile. We then draw the raffle like any other, first ticket out is first person to pick a prize and so on. Except after the first handful things change, some how all the kids win a prize, and then they win again. Any child who doesn't have a prize just happens to have their ticket pulled out (not at all related to helpers peering over shoulders). By the end all the kids have a big pile of prizes and a huge smiles on their faces. I will always remember the little boy who took ages choosing which ticket to pull out of the bucket, what luck it should be his own number! That little boy didn't take part this year as he is in the final stage in his long fight with cancer. Another memory is of a girl who had lots of difficulties bursting with joy and excitement 'it's me, it's me again', 'I can't believe it's me again' and 'I'm the luckiest girl in the world'
Prizes ready for winning this year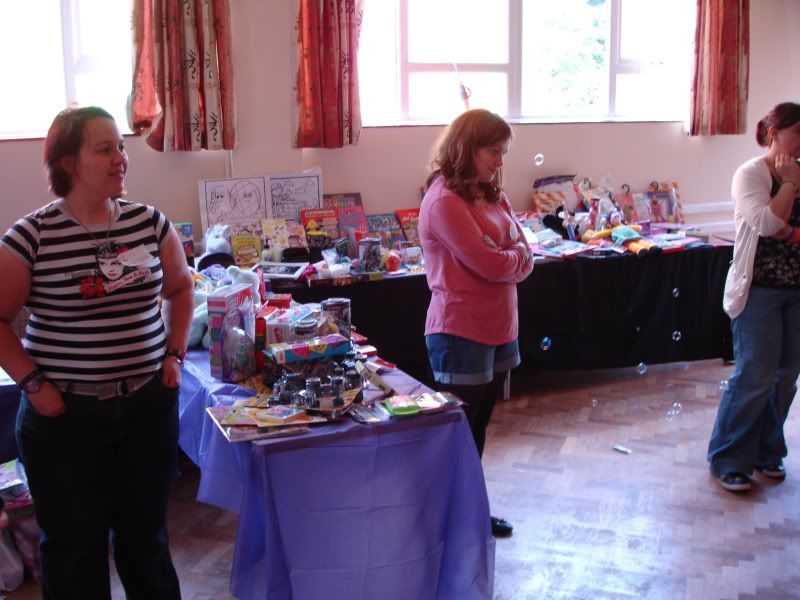 We had some costumes on this years raffle which went down great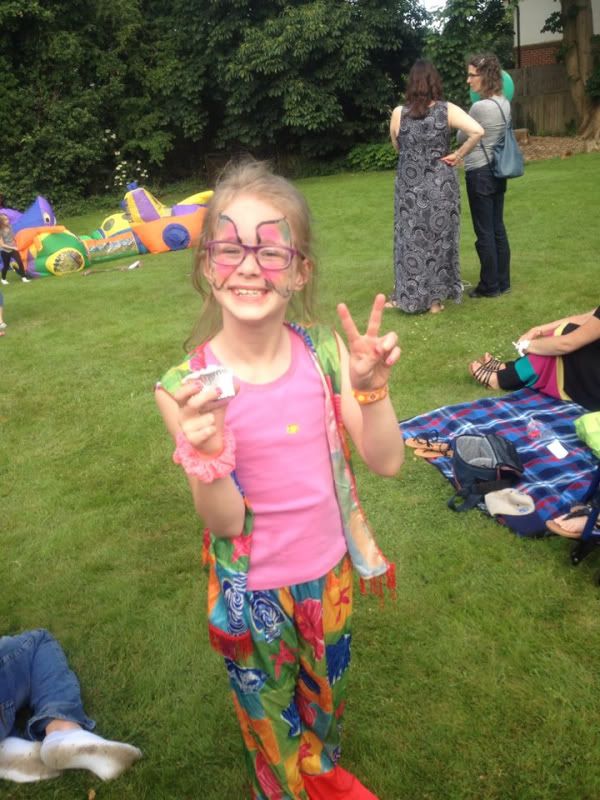 And this is so typical of Courtenay (who suffers neurofibromatosis), she got the Father Christmas suit and had the little ones 'ho ho'ing!