I was going through an old photo album earlier when I came across these biscuits I had made.
It was my Nans birthday (sadly she passed away last year) and I decided to use a kit I had that made a Christmas tree out of different sized star biscuits with Mum and call it a birthday tree. I saw how big some of the stars were and how many and decided to halve it but it still made LOADS.
Here is my Nan with her tree (which to me looks nothing like a tree!)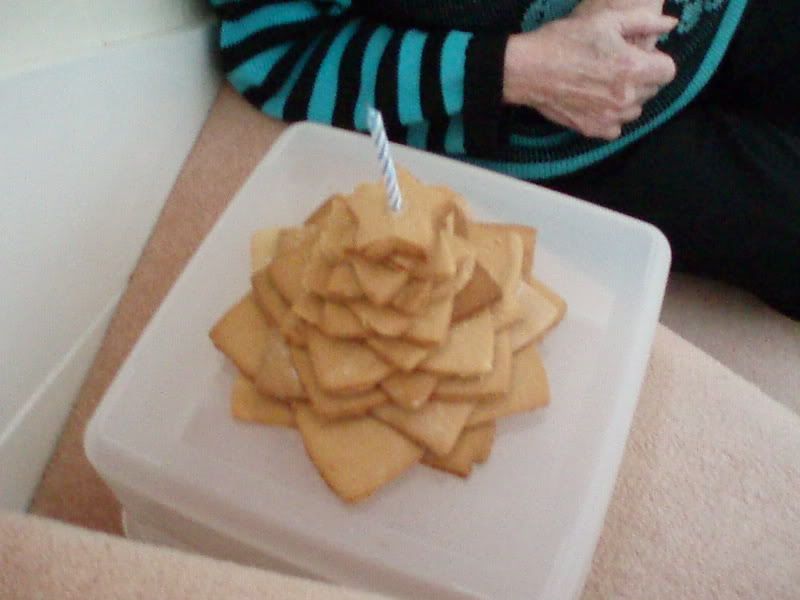 I had lots of stars and an idea came to me. I layered a couple of stars on top of each other, added simple icing and a smartie from a pack I happened to have. I then rang my other grandparents and neighbour and asked if they knew of any older lonely people who could use a smile or if they knew someone who was always doing things for others. After getting a list I wrote little notes on purple paper saying things like 'random act of kindness' or 'as you do so much for others, we thought we would do something for you' and put them on little plastic plates I had acquired from somewhere and which were never used.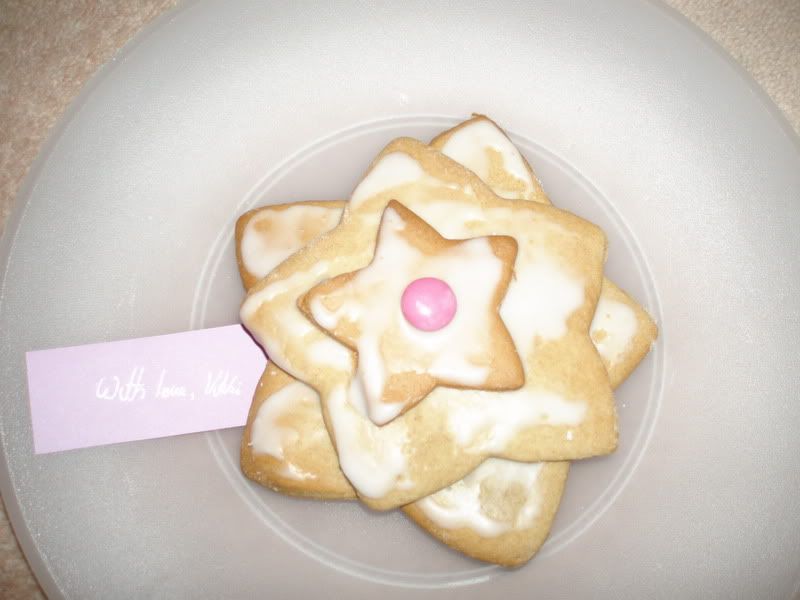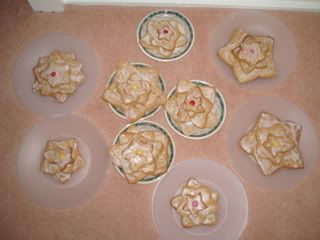 I hope they made the recipients smile!