As I've been recovering from my hospital stay and my Nan's funeral I've mostly just been resting and listening to audiobooks. Many years later than everyone I finally got around to downloading Twilight, it didn't appeal at all but I'm hooked! I've listened to all 3 in a short space of time but am making myself relisten to them before downloading the 4th.
The other thing I've been doing is some sewing. I do just a tiny bit each day but it's amazing how it can come together. I ignored the instructions and did most of the sequin and beading first which has really speeded the process up. This is how it currently looks;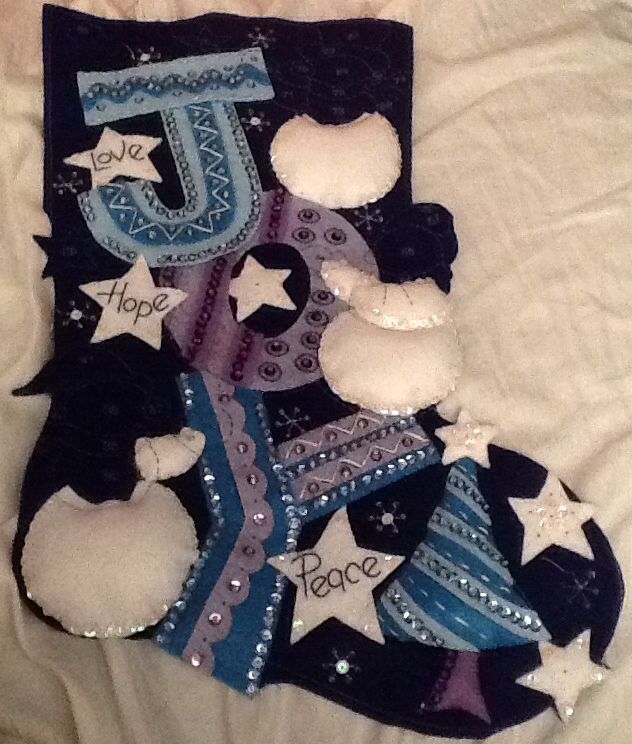 The kit is made by Bucilla and called 'Joy Snowmen', if your in the UK then the best place is www.stitcher.co.uk or Amazon.