I've been planning lots of blog entries but never seem to get around to writing them. I wanted to share some of the Christmas gifts I've made this year and also some gift ideas. I've been busy crafting but I've only been doing small projects which can be done in bed, hoping to start baking next week though!
First up we have this decoration for my friend Cat. I've blogged in the past about the cream decorations I had purchased from Dot Com Giftshop but wasn't too keen on when I saw them in real life. This year I found a nail varnish in my friends favourite colour and set about painting with it hoping for a result like the gold ones last year. To say it didn't go well would be an understatement, it looked mouldy! We decided that maybe Mouldy Chic is the new Shabby Chic but thankfully after several more coats it no longer looked mouldy although it wasn't the colour I had hoped for.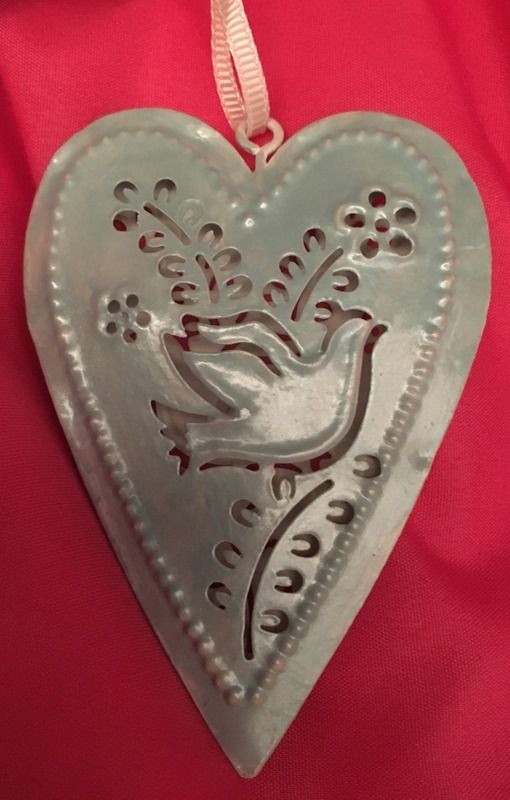 Next up is a sugar free alternative to a sweet cone or hot chocolate cone. My friend is dairy, gluten and gelatine free so needs a healthy alternative to a sweet cone. I got some red skinned peanuts and cashew nuts as she likes both. I first planned to make a Santa head by filling the majority cone with red nuts and then a circular shape with the cashews. My plan was to turn it upside down, add a white pom-pom to the top of the 'hat' and add wiggly eyes. I changed my mind and decided to go for a candy cane style stripe with the 2 nuts.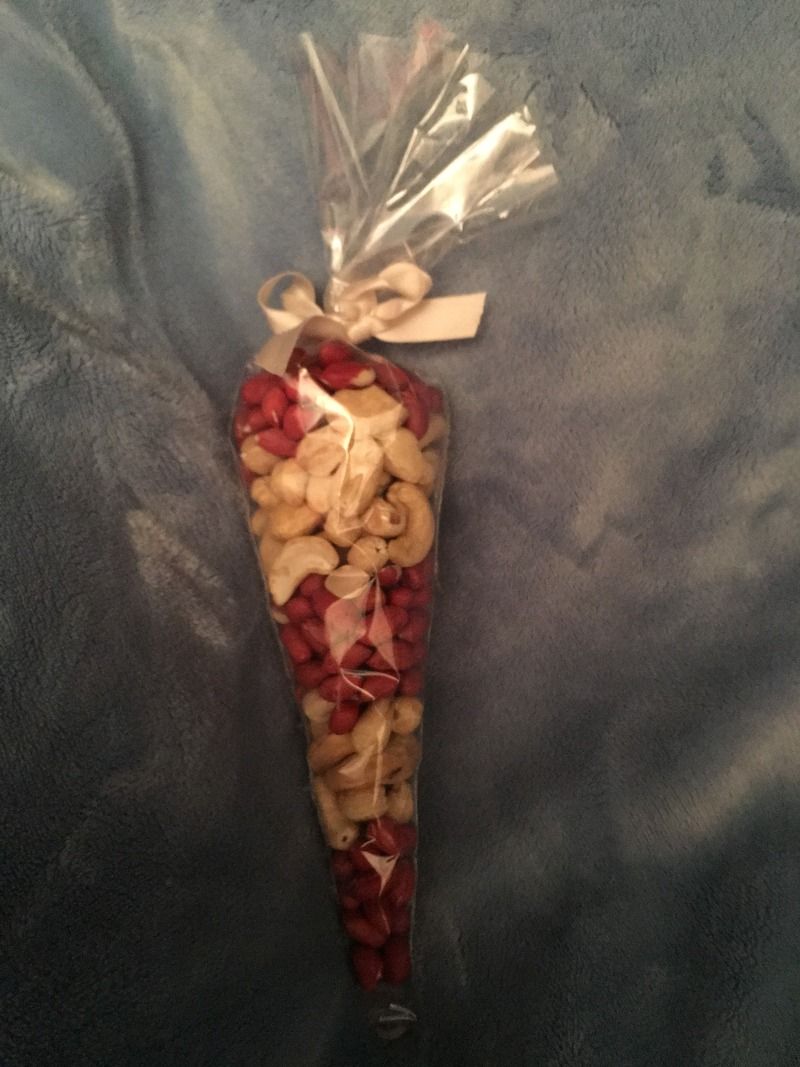 Next up is a gift I got for most of my friends. Each year I get ornaments made from Artscow, never buy straight from their site as they do mega discount codes if your patient enough to wait. Often I go for photographs relating to the person or quotes, this year it's Harry Potter quotes. Harry Potter is full of fantastic quotes but 2 of my favourites are 'It is not our abilities that define us, it is our choices' and 'happiness can always be found in the darkest times, if someone only remembers to turn on a light'. I selected the background, colour and font and got them delivered to me. They arrive on red ribbon which I think looks cheap and they look much better after switching to a coordinating coloured ribbon.
Before and after ribbon change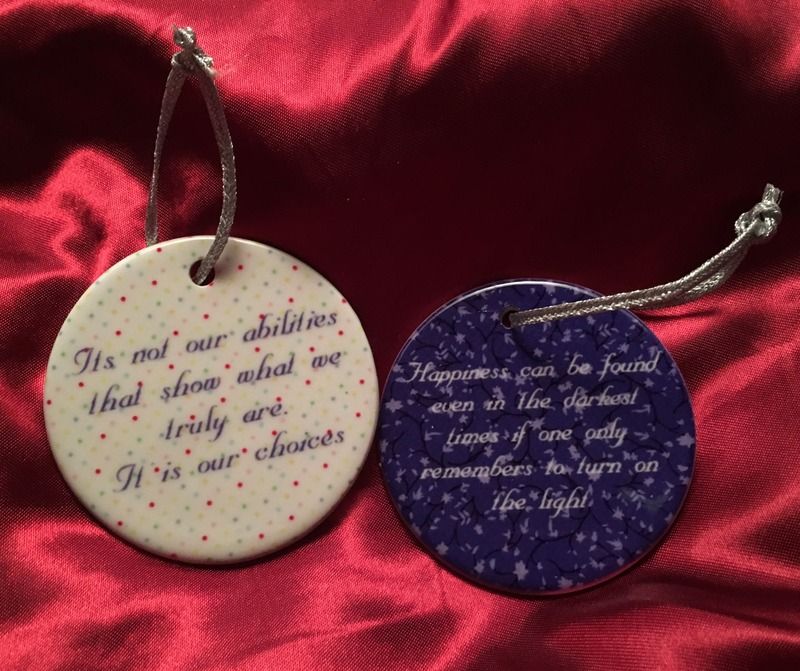 As little stocking fillers I had some personalised glass cloths printed. I used different pictures for different people and added text to some of them. These are for my family and cost me a grand total of 63p each including shipping!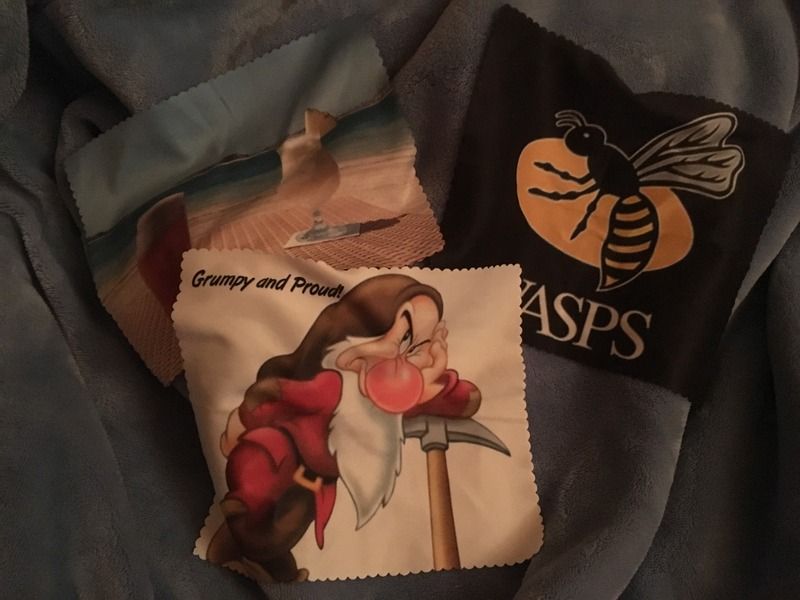 I've made snowmen and snowflake Oreo pops for people as a 'Happy 1st December' gift. I wrapped them in cellophane and put a Christmas sticker on the back to neaten things.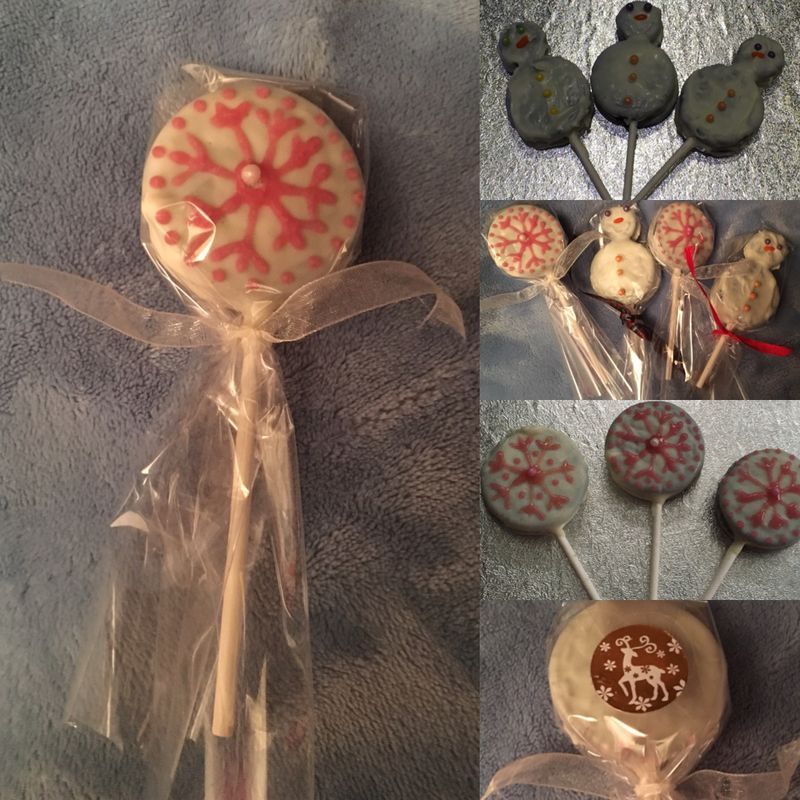 I've been working on this Design Works cushion for ages but it's so difficult to sew the buttons on as the material is thick and the needle is thick and blunt! I don't think I'm going to get it finished in time.
Not so much handmade but I've put together a selection of After Eight Mints for my Grandpa. He doesn't like much these days but these are the one thing he does still like. They now do straws and segments so I got those and also some normal ones for us to play with. Last year we did the challenge when you tilt your head back, place the mint on your forehead and use your muscles to wiggle it down to your mouth. HINT if you want to cheat make sure you warm the other persons one slightly! I discovered this as I was hot and while everyone else managed to do there's mine was still on my forehead (not helped but us all having uncontrolled hysterics!). I even leant forwards and it remained stuck to my head!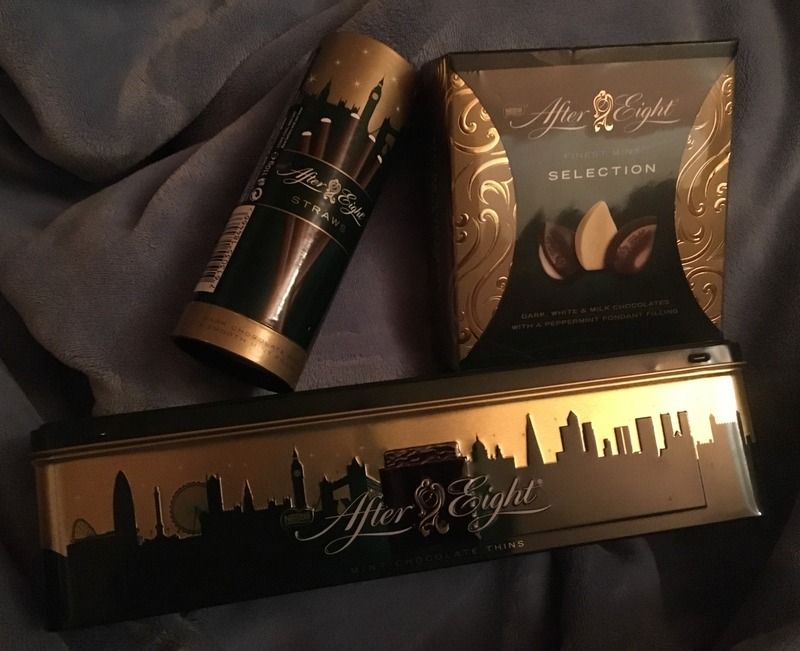 Earlier in the year I made this for some newly weds. It's for their first Christmas tree as a married couple.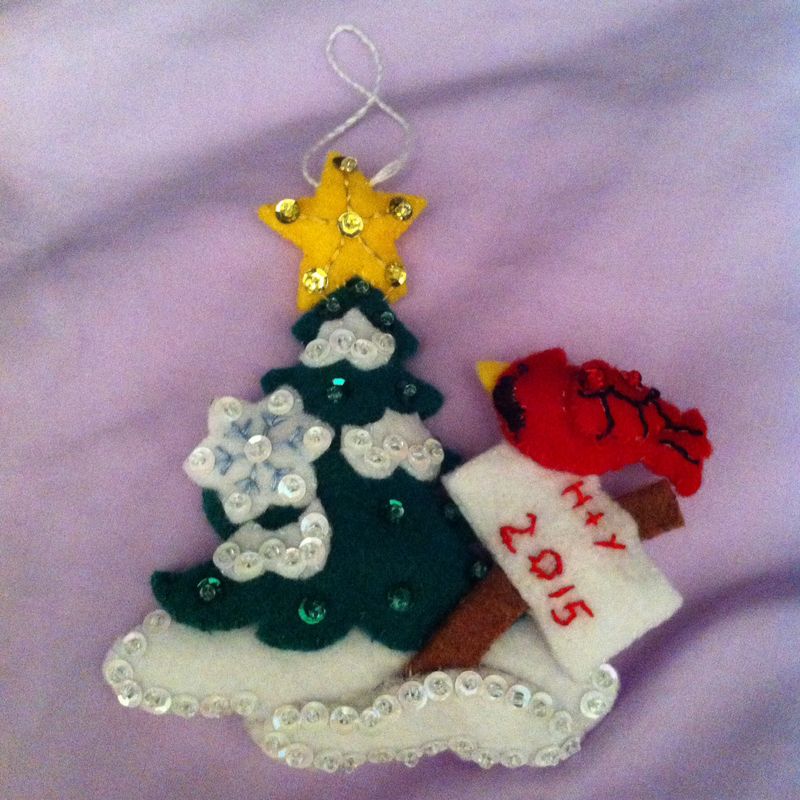 Last but not least a close up video of the stockings I've been working on for a few years (yet to be fully finished!).