I'm lucky to live less than an hour outside of London and yet our family has done very few of the usual tourist site seeing that there is to be done.
Asked by Tots 100 to imagine what you would do if you
won a 5* weekend break in the beautiful
Royal Garden Hotel
, Kensington. It got me thinking-how to decide when there are so many things to do?!
I think we would be up early and go and look at some of the exhibits at the Science Museum and have lunch there. It's free to get in and the lunches there are restaurant quality. Afterwards we would head over the Roof Gardens (high above Kensington High Street), it's so hard to believe your on a roof when your looking at a giant tree or admiring Bill, Ben, Splosh and Pecks the resident flamingos. The Roof Gardens are also free.
With the money saved we would splash out on some tickets to see Charlie and the Chocolate Factory in the evening. Royal Garden Hotel is so well situated for a wide range of things to see and do and being close to a tube station it's easy to travel all over London.
Before turning in for the night we would have a 'Midnight' feast inspired by the wonderful chocolates and sweets Mr Willy Wonker made in the show.
After all the dashing around London the previous day we would stop and enjoy the wonderful facilities Royal Garden Hotel has to offer. From the luxury bedrooms to relax in with fantastic views, the spa or beautiful grounds- all perfect to enjoy a chilled out day and escape from hectic City life.
We would go home refreshed, happy and with a hundred happy memories to treasure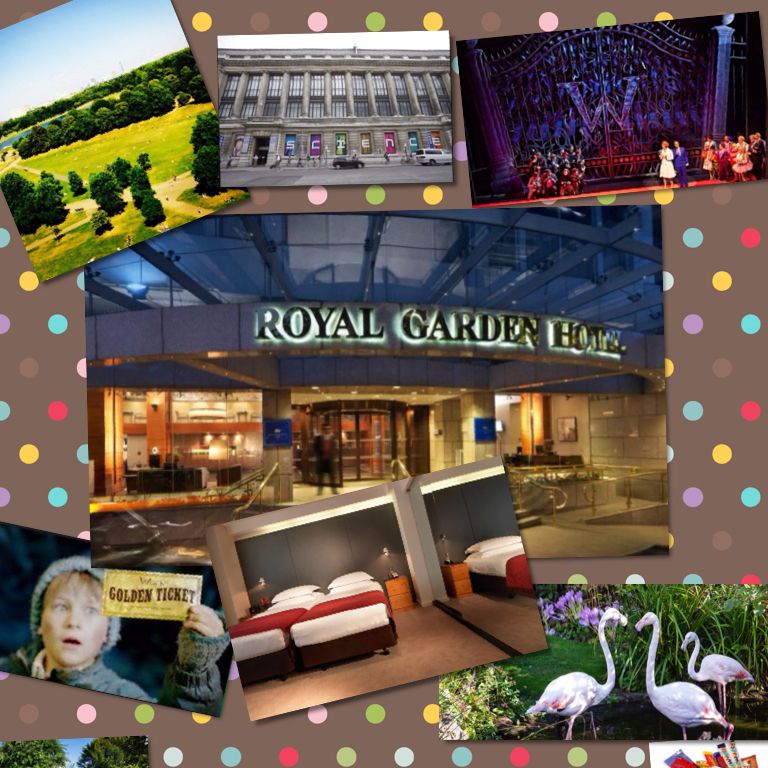 #rghfamilies